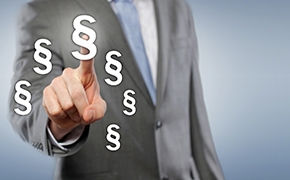 © MK-Photo - Fotolia.com
What are taxes? Who needs to pay taxes and how much do they have to pay?
According to German law, taxes are payments without a right to a service in return (section 3 subsection (1) of the German Fiscal Code (Abgabenordnung)). This also applies to income tax on pensions.
The question of which individuals have to pay taxes on which pensions, and the amount of tax which needs to be paid, is determined by the underlying provisions in tax law.
In the case of taxation of pension recipients living abroad, the relevant tax law includes the German Income Tax Act (Einkommensteuergesetz), procedural legislation such as the German Fiscal Code (Abgabenordnung), and international law such as double taxation agreements.